The Visualization Layer
By providing great visualizations, interactive drill downs and many interfaces it helps to engage application owners, help desk, sysadmins, developers and even business aka end-users.
Direct integrations for REST-APIs, MS-SQL, Visio Layouts, Graphics, Websites, Azure – AppInsights, Azure – Log Analytics, Service Now and native HTML 5 support converts it to a central monitoring cockpit – "one pane of glass".
Building dashboards is a very intuitive either via Drag & Drop or for advanced users by editing JSON within the browser directly.
Beside the excellent support for customers, and a forum offers a place for asking questions around SCOM, Azure Monitor and Squared Up itself of cause.
Squared Up & NiCE
Below, a few screenshots taken from customers' environment. It uses NiCE' starter dashboards.

Squared Up – More examples
To have a better idea what else can be done with proper dashboards a few more examples: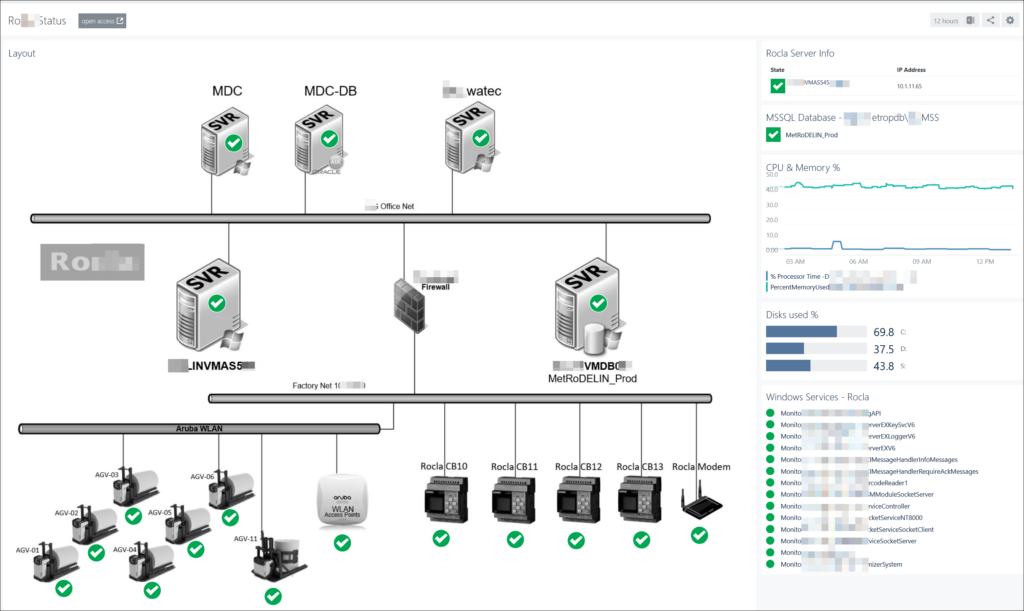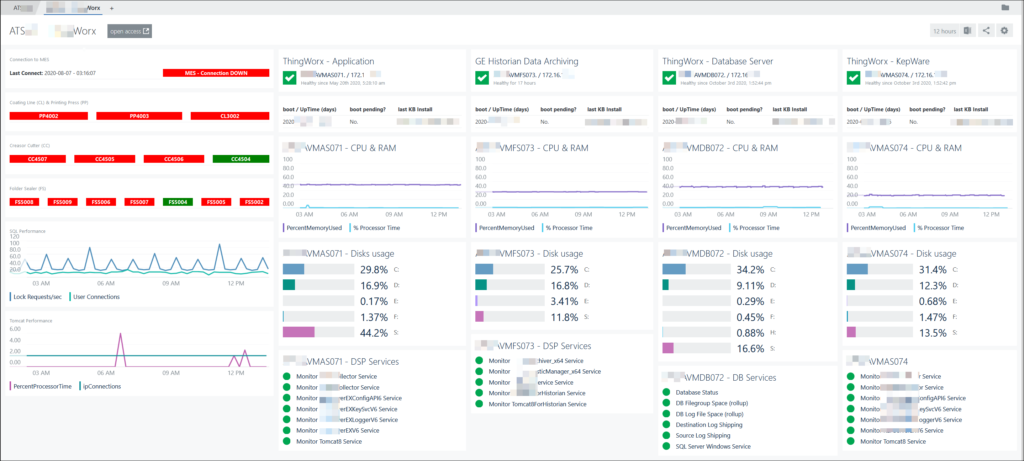 Good to know
Note: By the time of writing, the Squared Up for SCOM is version 4.8.1 which was released in October 2020.
Start by watching a few videos on Squared Ups Youtube channel: https://www.youtube.com/channel/UCJDfdB-kYP9gycVk_KTtn0Q
Once you have some idea, download the free trial and install it with a few clicks.
Download: https://download.squaredup.com/product-releases/squaredup-for-scom/